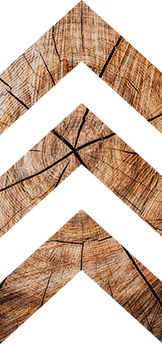 About us
Let

your

company

be

known

for

being

the

best

in

the

industry
Asia's Most Trusted Company Awards is one of the most prestigious recognitions for companies who constantly strive to provide the best service/product to their customers. It's an emblem of quality and dedication that showcases your company's strength to the world.
To recognize and honor the best in Asia's companies.
Define new bars of quality and excellence in the industry.

Asia's Topmost Company Certification & Corporate Awards
About

the

Awards
Asia's Most Trusted Company Awards are a distinctive benchmarking effort that examines and recognizes the excellence of Asia's most prosperous & rapidly expanding businesses. Due to the unique and thorough research and selection procedures that International Brand Consulting Corporation (IBC Corp) uses to identify the top Asian businesses in each industrial sector, it is one of the most prestigious recognitions for a company. These awards are a prestigious honor given to businesses that have aspired in all areas to gain the confidence of their stakeholders and have attained the highest level.
Asia's Most Trusted Company Awards is a globally renowned list of Asia's 100 outstanding Companies that have unmistakably revealed themselves as the next group of game changers offering through their diverse consumer-facing companies. Through these awards, we aim to highlight innovation, global scalability, distinctiveness, and strategic investment in Asia's economy.
It accurately acknowledges achievement and shows gratitude for businesses. Additionally, it serves as a symbol of the entrepreneurs' pride, and this year, we invite you to nominate your company for our prestigious awards.
Let us help you in becoming Asia's most trusted company
Corporate

Awards
Asia's Most Trusted Company Awards provide your company the opportunity to present your company's strengths on a worldwide stage and establish itself as an industry leader in today's fiercely competitive market.
SPREAD YOUR BUSINESS NETWORK
The award will provide the winning firms with the opportunity to network with fresh investors, partners, collaborators, suppliers, and potential clients.
VISIBILITY & MEDIA IMPACT
Through promotion through digital media, social media, and allied channels, the winners will gain widespread industry visibility.
The recognition will increase staff morale and productivity for both internal and external stakeholders.
A chance for businesses to be recognized for their excellent work and overall success.
Our awards strive to level the industry by lowering the financial barriers with the most affordable registration costs available, placing only the best at the top.
Are you prepared to promote your distinctive and significant business and take the lead in the sector? Then present it on the most reputable awards platform in the world.
Award Benefits
One award, multiple benefits
Unbiased Selection Process
100% transparent nomination and winners' selection process
Nominations
A quick and straightforward nomination process
10

Glorious

Years

of

Awards
Asia's Most Trusted Company Awards have recognized the most influential and forward-thinking businesses for over 10 years for their distinctiveness, excellence, corporate cultures, innovations, professional development, and desire to make a difference.
We honor and award Asia's 100 most remarkable enterprises that have established themselves as game changers and industry leaders, with a focus on differentiation, strategic investment in the Indian economy, and global scalability.
Dynamically creative awards for cutting-edge businesses.
Attention from the international media and widespread exposure of publicity.
Recognizing the sustained potential in scalable businesses.
Top Awardees, Great Reviews
Trusted by Asia's Biggest Companies
We are honoured today to be chosen as one of the Asia's Most Trusted Company. It was wonderful being a part of such a diversified & magnificent event.

We are extremely delighted and honoured to receive Asia's Most Trusted Companies Award & tonight has been a great experience.

It was wonderful connecting with so many business leaders from various countries of Asia under one roof and we are extremely happy to be a winner of this prestigious Award.
Asia's Most Trusted Companies Awards are the most distinguished and credible corporate awards program in Asia and we are proud & honoured to receive this award today.
It's a very proud moment for us today to become one of the Asia's Most Trusted Company. We feel really happy & honoured. Thanks to team IBC for selecting us.
It was a very well managed event and we are honoured to share this platform with such diversified & reputed companies of Asia.
Asia's Most Trusted Companies Awards is the most admired corporate awards platform across Asia and we are proud to be associated with it.
It is a great compliment to be named as the Most Trusted Company of Asia and be recognised for our commitment to providing quality products and services.
ASIA'S MOST TRUSTED COMPANIES AWARD is a true recognition of the hard work that we have put in over the past several years and we feel honoured to win this award.
It's an honor and privilege to be recognized as Asia's Most Trusted Company.
It's a great compliment to be named as the most trusted company of Asia.
We are honored and proud today to receive this prestigious business award.
Contact
Let's

talk

with

us!
3494 Camino Tassajara, Suite 109, Danville, CA 94506, USA

+1 9178260142

+1 6509184405
Monday – Friday 10 AM – 6 PM